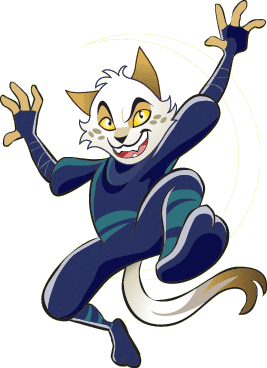 Under the cover of night, two figures dot the skyline near Meowamoto dojo. Who is it?
One of them is the ninja, Mike. The other is his ninja-in-training...YOU!
Can you stop the evil Front Paw Clan from attacking the village?
Can you save Meowamoto Sensei from the claws of the insidious Pai Meow?
Do you have the skills to become a ninja, or will you suffer humiliating defeat?
Only YOU can decide!
AGES 9+