Once you've become fully operational, we'll be here for you.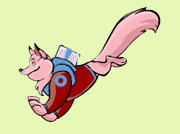 At MVOA, our team is 100% committed to helping our kiosk operators achieve success in every way possible. Our experts will be there for the initial set up of the kiosk to explain and teach the process to every person that will be involved. In addition, we will be available to answer any questions about the process, from technical questions to help with setting up billing, to how to direct the customers for the best possible outcome.
We are only a phone call away (1-866-505-MVOA).
You can get help via e-mail, too (support@myveryownadventure.com).
In addition, you as a kiosk operator can rest assured knowing that we are creatively and effectively marketing MVOA to drive business to your location. We are also committed to releasing brand-new Adventures throughout each year, so that children can come and create their "VERY OWN ADVENTURE!" over and over again!
Tech Support
Our professional staff is always on-call to serve your support needs. You can contact us anytime via e-mail (support@myveryownadventure.com) or during normal business hours (8am - 6pm Mon - Fri EST) on our support line at 419-652-2200.
If for some reason we are unable to diagnose and correct your problem by phone or
e-mail, we will send one of our experienced technicians to your site to get you back up and running.