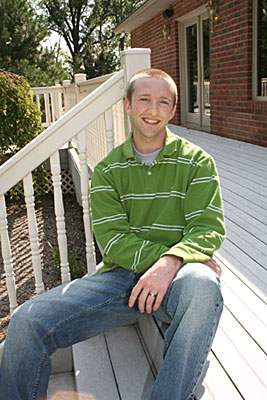 Technical Director
Luke graduated from Hillsdale High School near Ashland, Ohio in 2001.
He attended Technology Education College and received an Associates Degree in Computer Science. He graduated in October of 2002 and was fortunate enough to get hired by Cybergraphix Inc. less than a week after finishing school. He has been with the company ever since, working on a wide variety of projects, always up for a challenge.
In his spare time, Luke coaches J.V. High School Basketball, plays a mean game of Madden and enjoys stealing his friends' money in Poker.
Go, Browns!